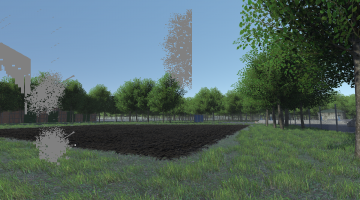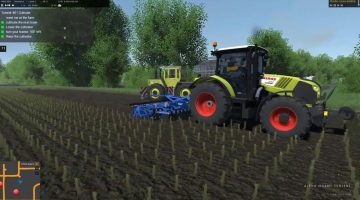 What we have for you today is a new gameplay video and some new information.
The video shows a tutorial quest. This gives you a sneak peek into the gameplay of Cattle and Crops and what you can expect as an introduction into the Early Access. As devlog we go through the individual points of the tutorial mission. From the third track on, the AI, respectively the employee, takes over and handles the rest of the field.
We extended the roadmap last Tuesday. On the coming weekend we will have more updates, for example the new category 'options'.
From the middle of next week on, our new Community Manager Matthias, alias Memphis, will, besides the customer support, also take on the moderation in our forum. As your direct contact person he will help you out, should you have any questions or problems. We will inform you next week about his contact data in the forum.
We had a bug with the last driver version 381.65 from NVIDIA, which we weren't able to fix yet, see picture: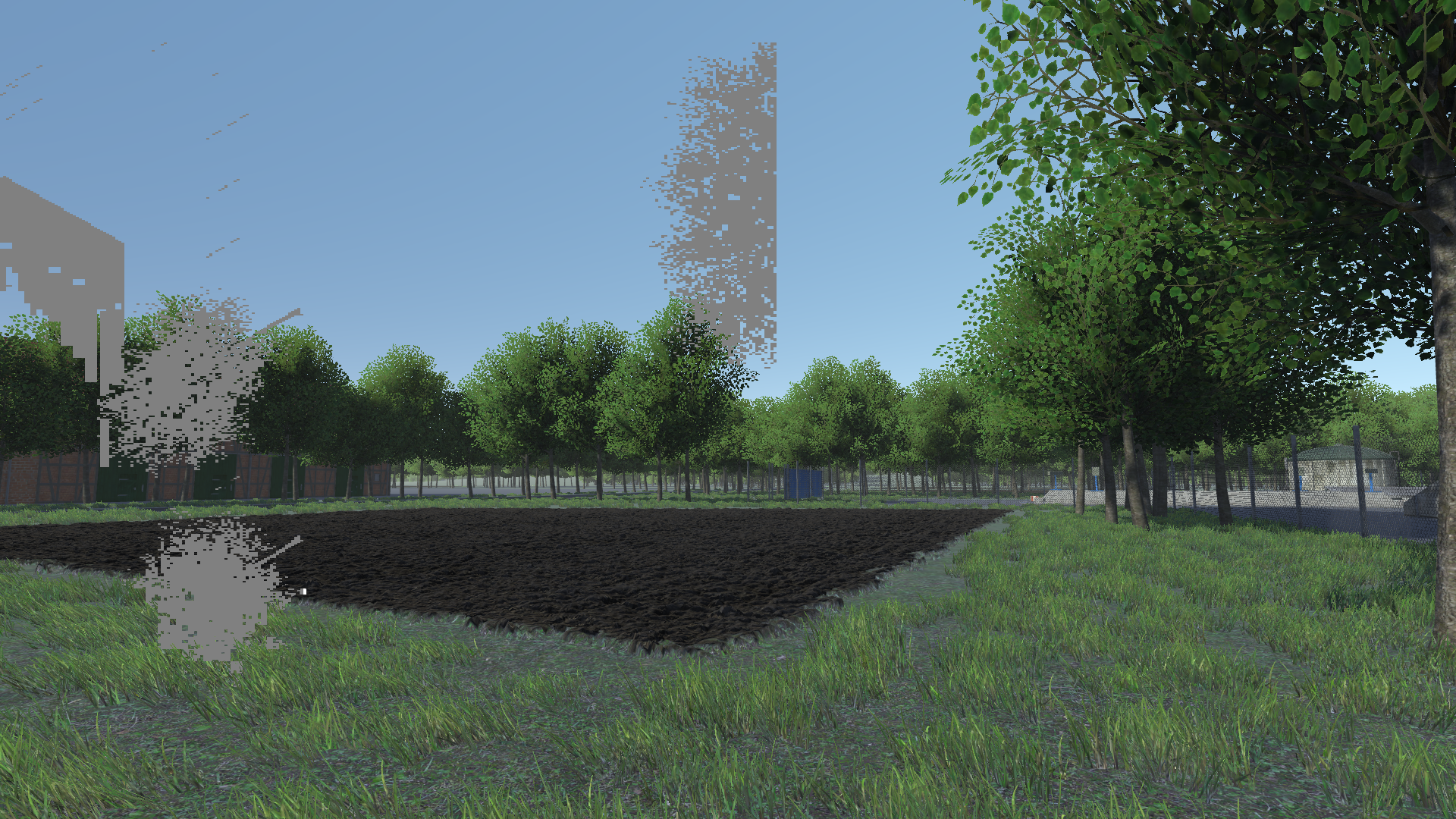 The newest driver 382.05 causes this render error in the C4 engine as well. We work at full speed to fix this and have also contacted NVIDIA. The bug is a nuisance but you don't need to worry. There is the possibility to either reset the driver to version 378.92 or we offer a NVIDIA-specific workaround in the engine. This however would take some time and is our last means of choice. We will keep you posted.
Another topic are our servers. Before we make CnC available as download we would like to test, if our infrastructure can handle a higher number of simultaneous downloads with high bandwidth. We will soon send an email to all supporters and inform you about the date for the start of the test run. After downloading our launcher, you can download a test file using your access data. We would be delighted if as many people as possible could participate in the test run.
Have a nice weekend!
[DE]
Heute haben wir für euch wieder ein kleines Video und ein paar Informationen.
In dem Video ist eine Tutorial-Quest zu sehen. Diese bietet einen kleinen Einblick in das Gameplay von Cattle and Crops und was ihr demnächst als Einführung in die Early-Access erwarten könnt. Wir arbeiten hier als Devlog die einzelnen Punkte der Tutorial-Mission durch. Ab der dritten Bahn übernimmt die KI, bzw. der Mitarbeiter bearbeitet das restliche Feld.
Wir haben die Roadmap vergangenen Dienstag erweitert. Am Wochenende werden wir noch weitere Updates vornehmen wie z.B. die neue Kategorie 'Optionen'.
Ab Mitte nächster Woche wird unser neuer Community Manager Matthias, alias Memphis, neben dem Support auch die Moderation im Forum übernehmen. Als direkter Ansprechpartner wird er euch bei Fragen oder Problemen zur Verfügung stehen. Nächste Woche teilen wir euch dann auch seine genauen Kontaktdaten im Forum mit.
Mit der vorletzten Treiberversion 381.65 von NVIDIA hat sich bei uns leider ein Bug eingeschlichen, den wir bisher nicht beheben konnten. Auch der neueste Treiber 382.05 verursacht noch diesen Render-Fehler in der C4 Engine. Wir arbeiten mit Hochdruck an einer Lösung und haben auch schon Kontakt zu NVIDIA aufgenommen. Der Bug ist ärgerlich aber ihr müsst euch keine Sorgen machen. Es besteht die Möglichkeit, den Treiber auf die Version 378.92 zurückzusetzen, oder wir bieten ein NVIDIA spezifisches Workaround in der Engine an. Dies wird allerdings etwas Zeit in Anspruch nehmen und ist nur das letzte Mittel unserer Wahl. Wir halten euch auf dem Laufenden.
Ein weiteres Thema sind unsere Server. Bevor wir euch CnC via Download zur Verfügung stellen, möchten wir vorab testen, wie unsere Infrastruktur mit einer höheren Anzahl von gleichzeitigen Downloads mit hoher Bandbreite zurecht kommt. Hierfür werden wir allen Supportern demnächst eine Mail zukommen lassen, in der ein Termin für den Start des Testlaufs hinterlegt ist. Nach Download des Launchers könnt ihr mit euren Zugangsdaten dann eine Testdatei herunterladen. Wir würden uns freuen, wenn so viele wie möglich an dem Testlauf teilnehmen würden.
Wir wünschen euch ein schönes Wochenende!